10 Global Health Issues to Watch in the 2020s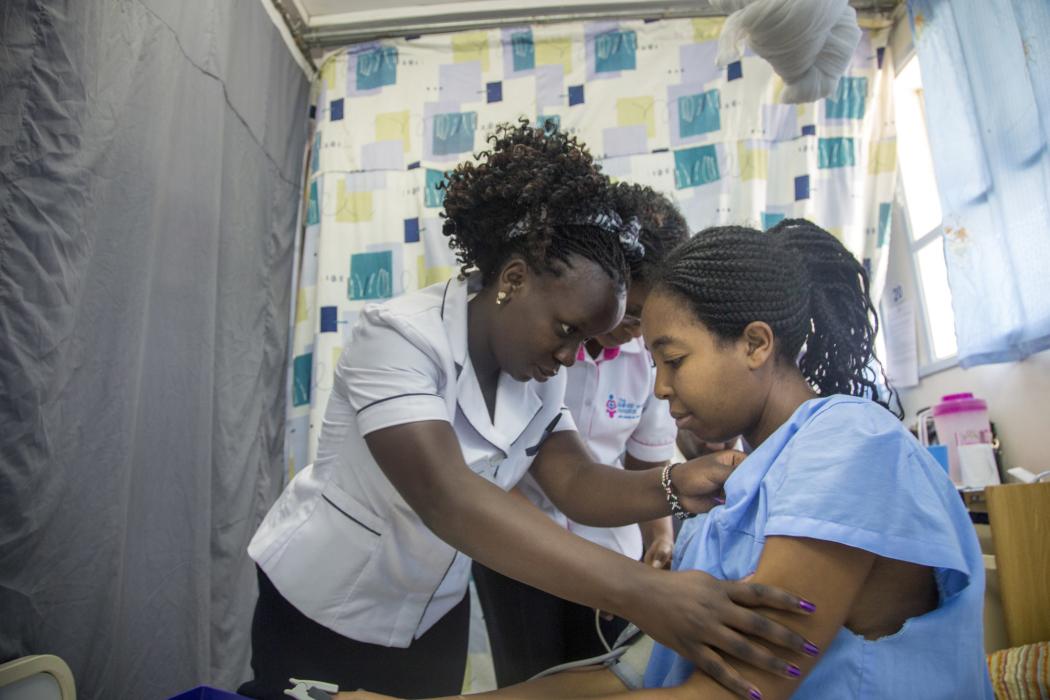 Every year, we look at the top global health issues coming our way in the next 12 months. But global health is a long game and it's a brand-new decade, so this year, we're looking ahead to the coming 10 years.
From coronavirus to digital health to climate change, here are 10 of the global health issues that we at IntraHealth International will be watching in the decade to come.
Infectious diseases & potential pandemics
In 2018, Bill Gates told Business Insider that a coming disease—maybe one like the 1918 flu—could kill 30 million people within six months, and that countries should prepare for it like they would for war.
Coronavirus—now officially known as COVID-19—likely won't be as disastrous as that particular prediction, but there have been 45,171 confirmed cases globally across two dozen countries, and 1,115 people have died. It has global health officials very concerned about just how prepared we are for this or any other pandemic. On January 31, 2020, the World Health Organization declared the outbreak a Public Health Emergency of International Concern.
Health workers carry huge responsibility and huge risk.
Health workers like Li Wenliang—who died from coronavirus just two months after he tried to warn the world about a SARS-like illness in Wuhan, China—and Sheik Umar Khan—a Sierra Leonean physician who died of Ebola in the same hospital where, just weeks before, he'd been treating Ebola patients—are on the front lines of any infectious disease outbreak, from measles to meningitis to polio.
They carry huge responsibility and huge risk. In one Wuhan hospital, a single patient infected at least ten health workers and four other patients, according to the New York Times.
That's one reason the Frontline Health Workers Coalition is advocating for more support for frontline health worker teams, not only as they fight this outbreak but also as a focused investment in resilient, sustainable, locally led health systems that can respond to infectious disease outbreaks.
Read: Frontline Health Workers Must Be a Priority in Coronavirus Response